I decided to try my hand at making a small Kumiko ornament for the tree, as a first step in learning this process for later larger projects. This one took way more time than expected, because I needed to first create the jigs to cut tiny Kumiko strips. I figured out what I needed to do with an excellent book, Shoji and Kumiko Design: Book 1 The Basics by Desmond King, and very helpful YouTube videos from Adrian Preda. So I bought a big chunk of 5''W x 36''L x 1-1/16'' basswood from Rockler and went to work. Here's the finished piece.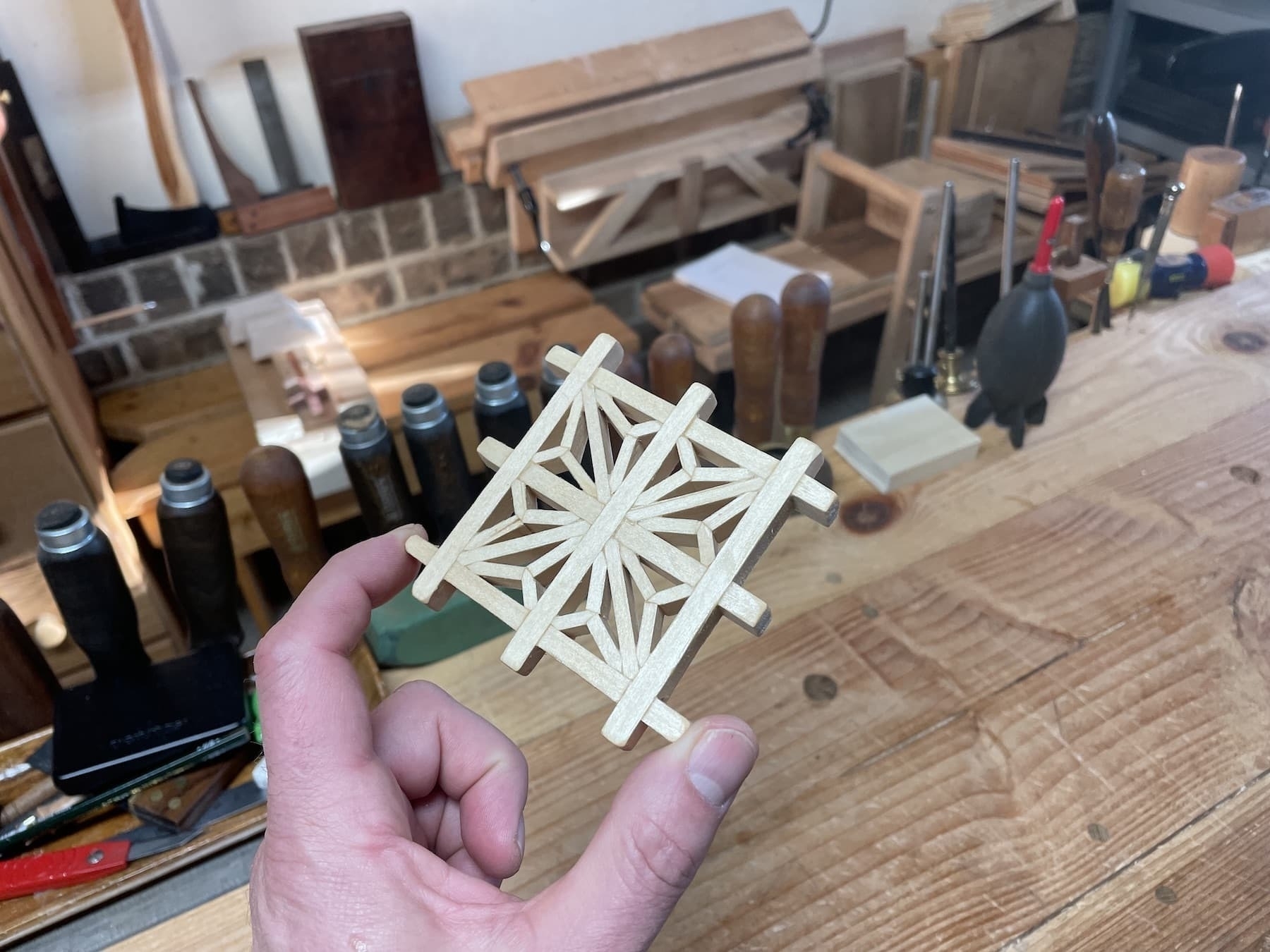 And here are the basic steps, starting with some pics of getting the basswood cut down to size. I started by cutting the board into thirds.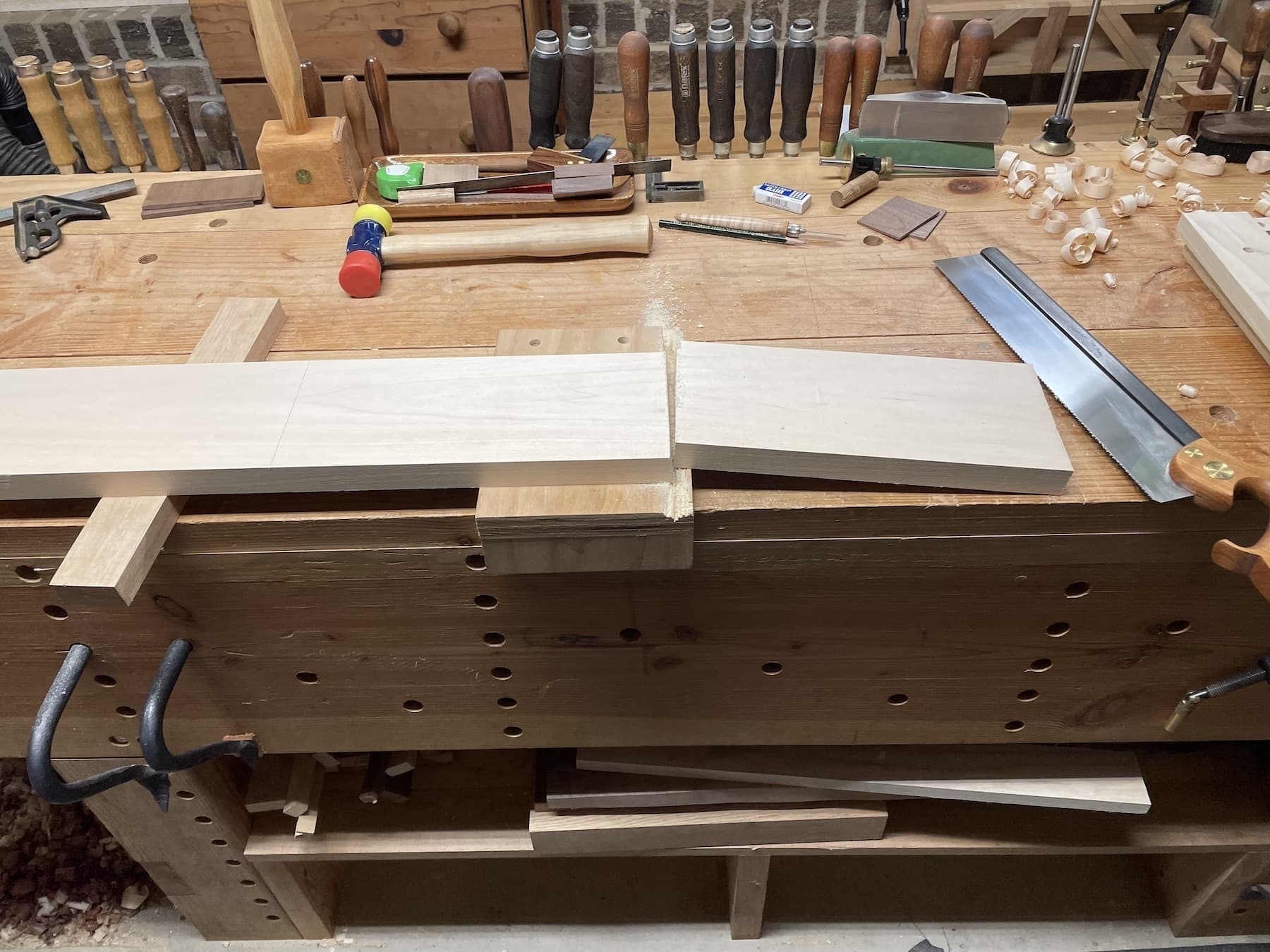 And then cutting those boards into thirds.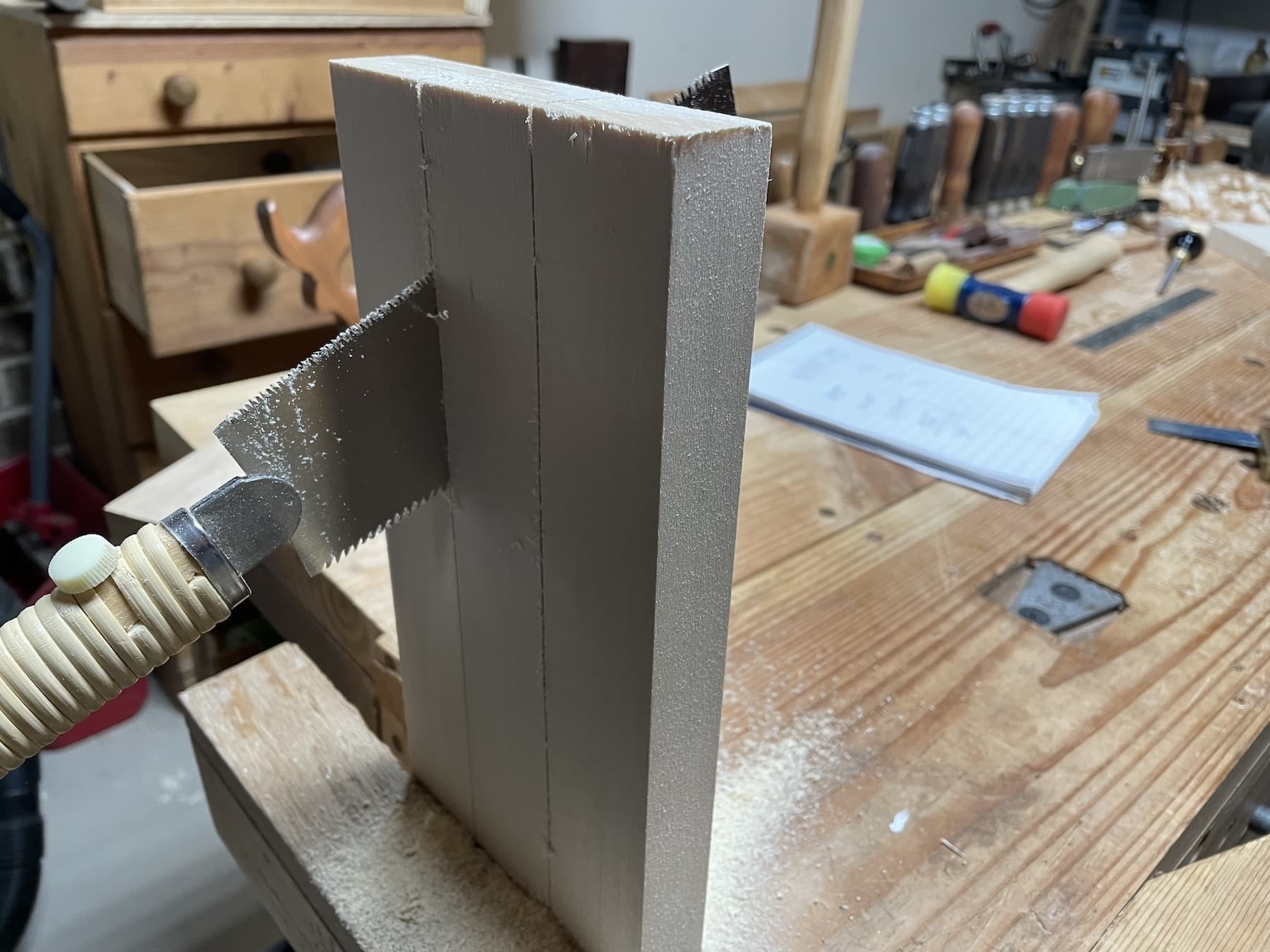 And then resawing all of those thirds.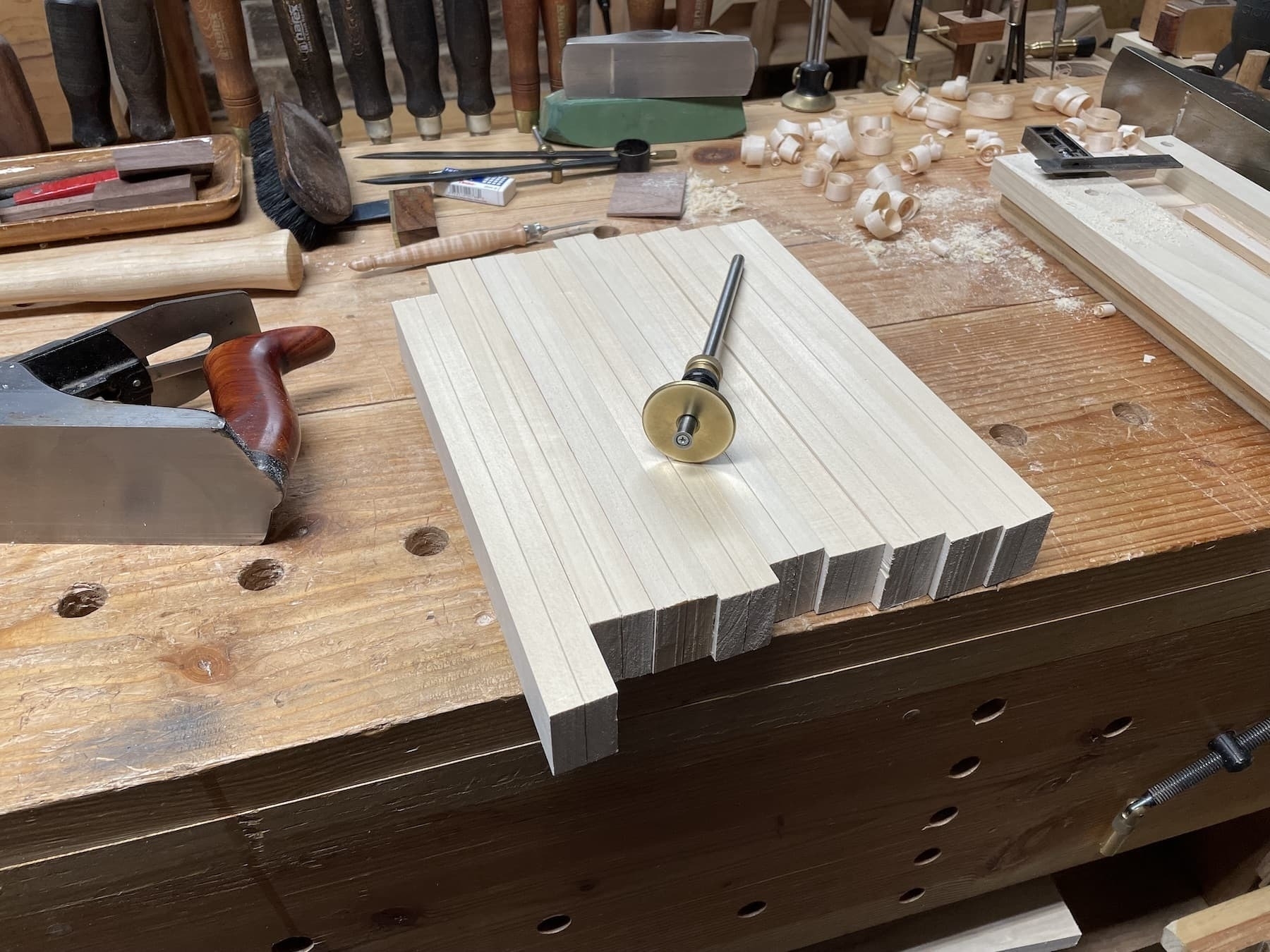 I used two-sided tape to hold the wood while I cut the small strips out of the resulting boards, after planing them down.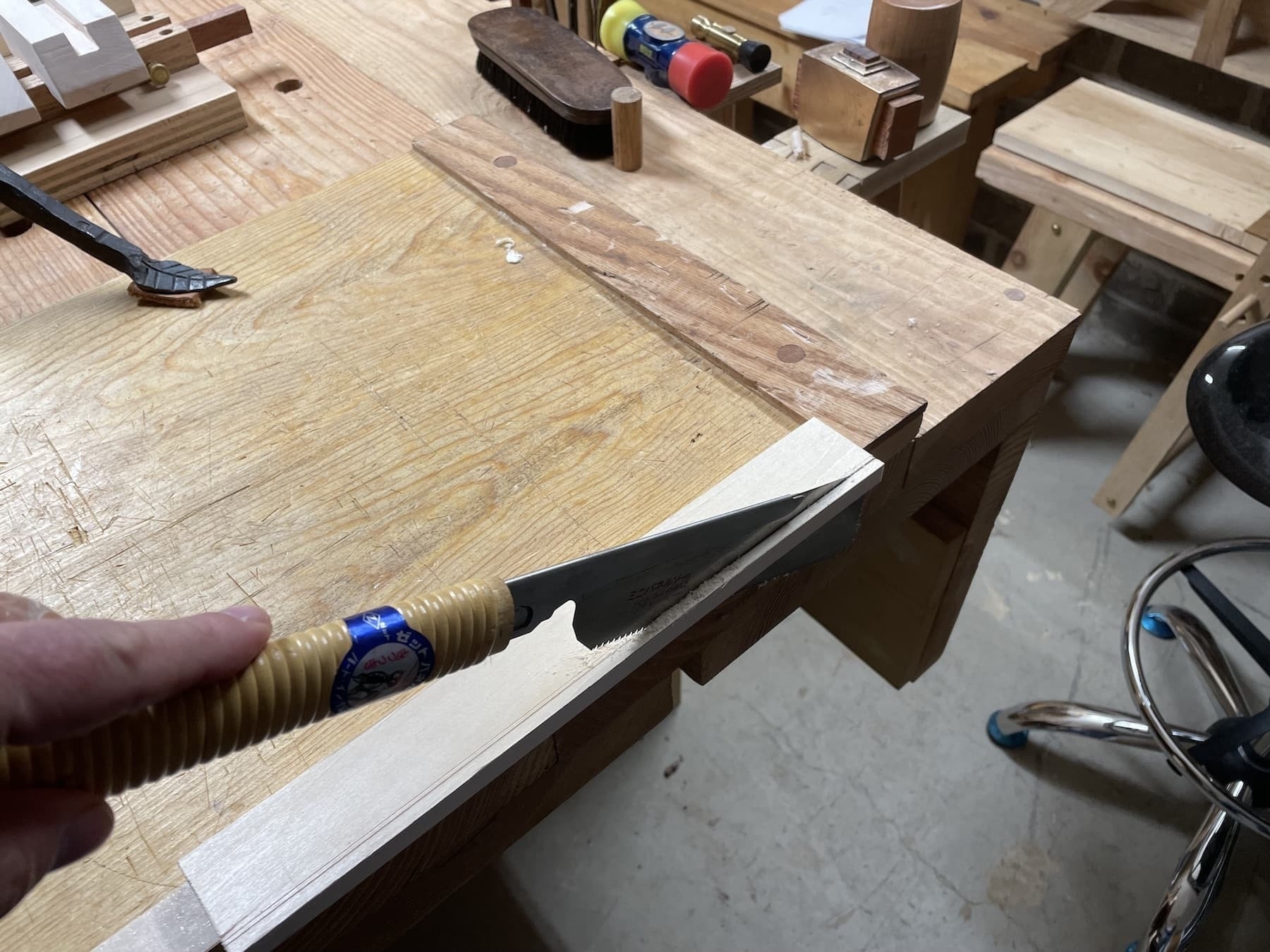 Here are the jigs I made, which took the most time in this project by far. The first one in the image below is for cutting the angles needed. I made this design up and I'm proud of it because it is all self-contained and can hang on a wall. You'll see how it's used shortly. The second jig is for planing the basswood down to uniform strips of 1/2" by 1/8"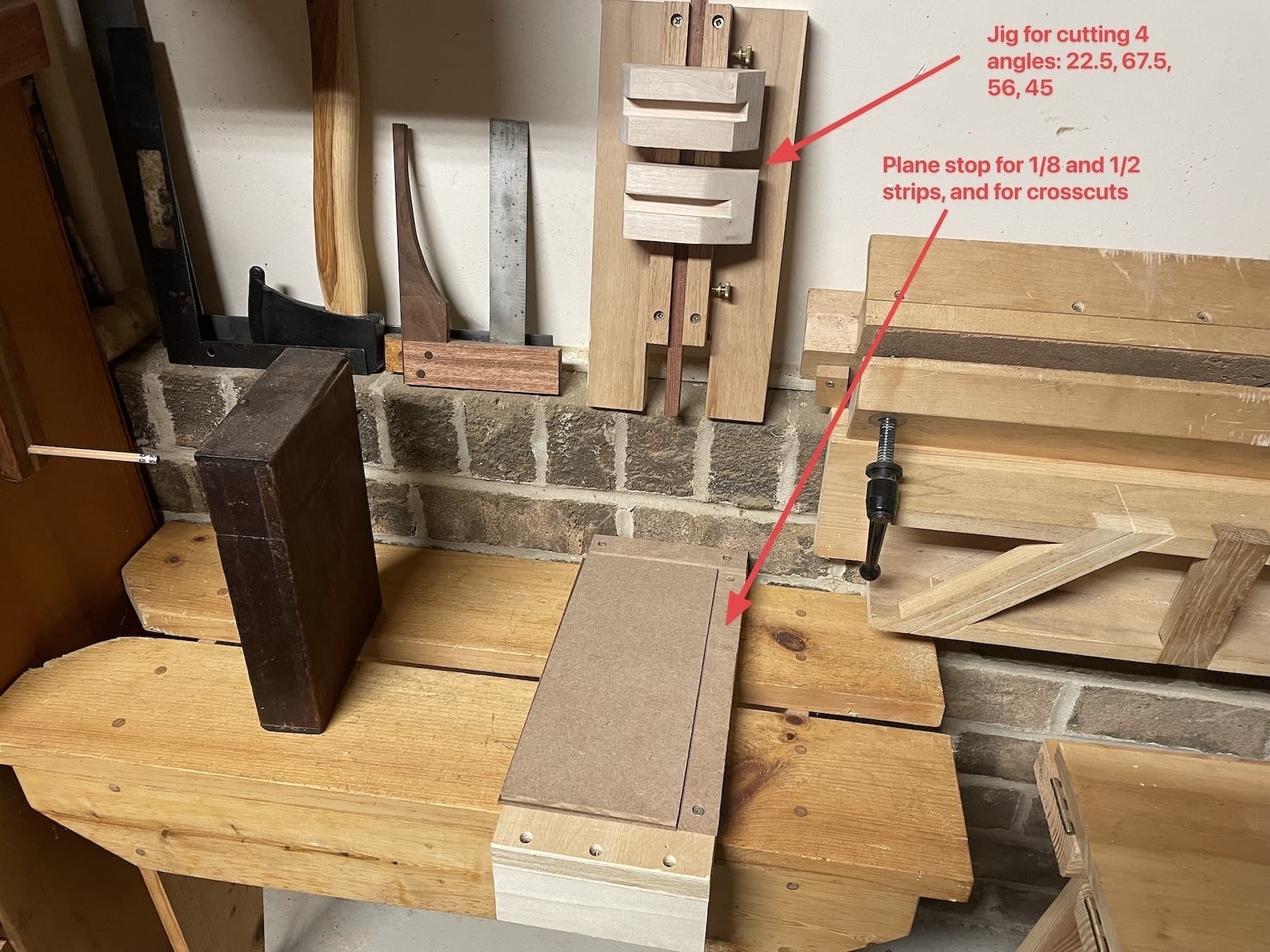 Here's the planing stop in action. The stop is 1/2" and two inserts are added as needed, one is 1/4" and one is 1/8". The side piece of MDF is used to cut the strips to length, after removing the inserts. So it does double duty.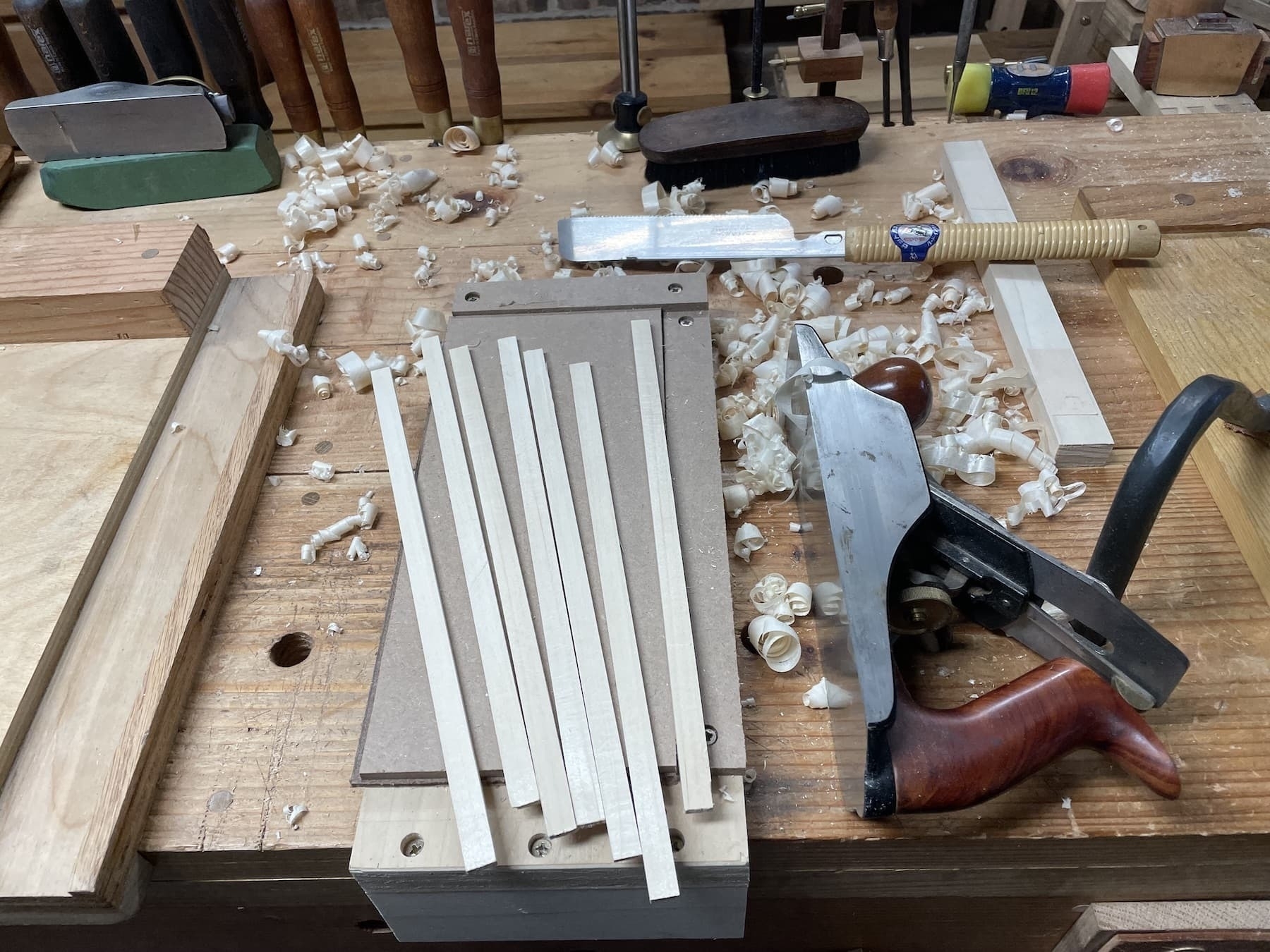 Here's how the angle-cutting jig works. The two short pieces of hard maple can be flipped around so each has two angles available. These fit into the jig with an adjustable stop for longer pieces. I hope to make larger Kumiko projects later on, so this gives flexibility. I can just cut new maple blocks if I need other angles to make other Kumiko patterns.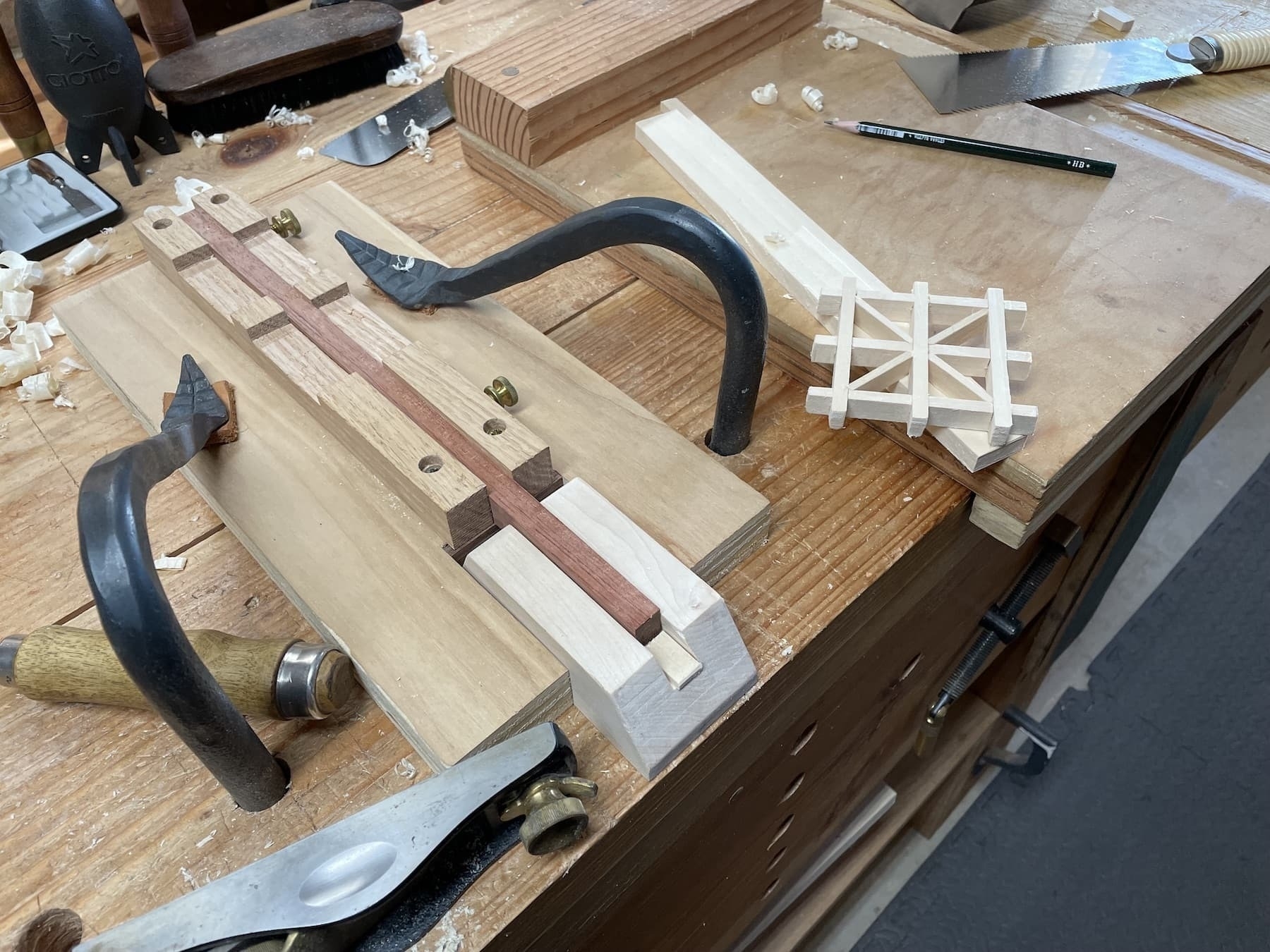 And here is my first Kumiko pattern (in the classic asa-no-ha shape). It is not perfect, but I'm happy how it turned out. I stuck it in the Christmas tree. Next year, I aim to batch produce a number of these for gifts. It was fun to learn how these work and was a challenge for hand tools only. Learning to do this with buttery basswood is a good way to go. I may next try one with walnut.