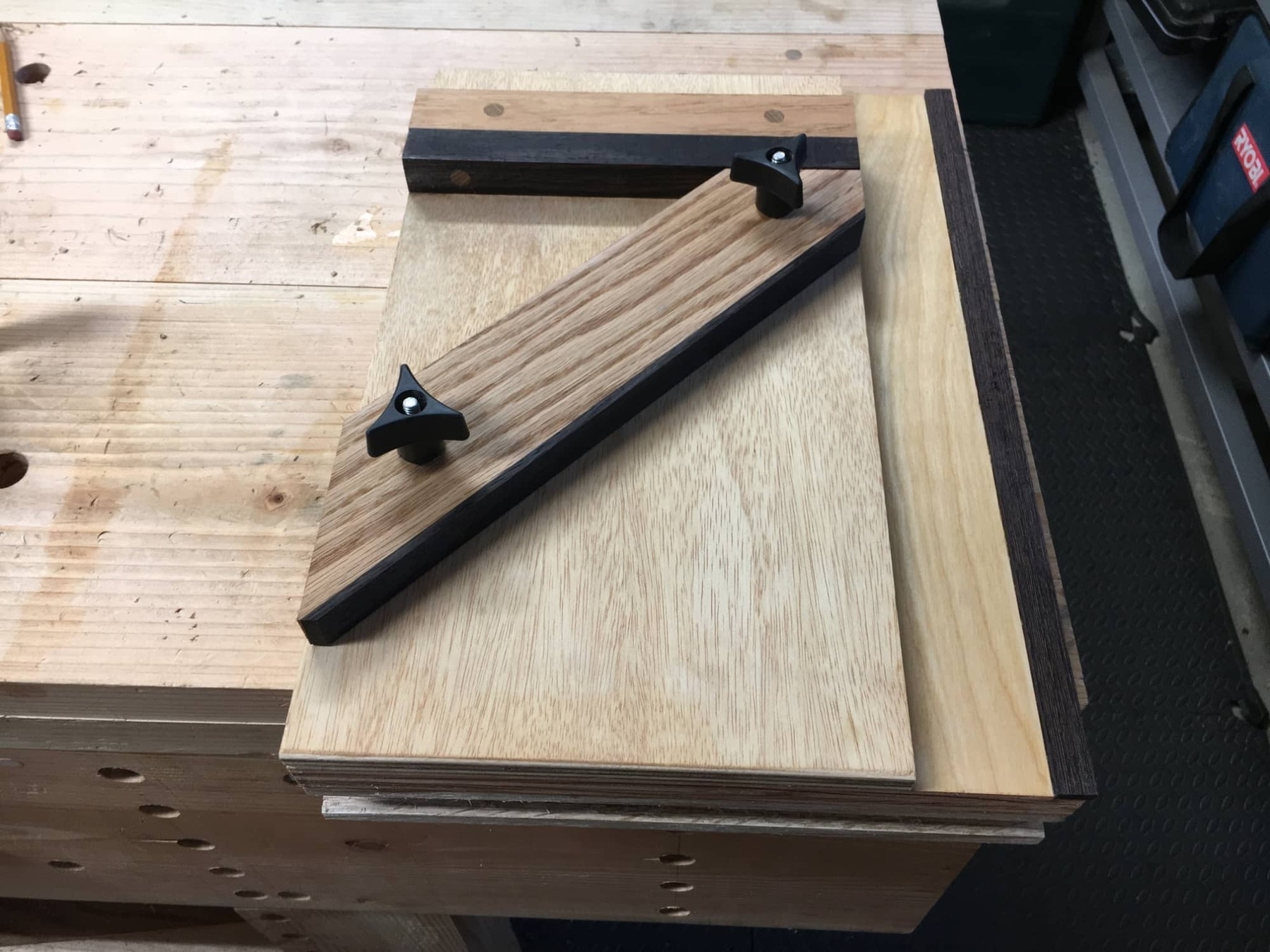 So I needed a new shooting board. My old one was created over a year ago and I skimped and made the fence with douglas fir, which didn't hold up well at all. Plus, it just wasn't that well constructed and I wasn't able to get great results with it. As I'm about to start a project which will require lots of shooting, I decided to do this now.
So I did a search for "shooting board designs" and came across this one, which is a plan I didn't purchase (but the photo on the page was enough to inspire me). I made the base with good plywood and the fences with hickory lined with wenge. The guide is also wenge. I choose hickory because I have a lot of it left over from my bow saw project. I choose wenge, because when I visited the Lie-Nielsen shop and saw their demo shooting board, it had wenge incorporated in it, and the person working there told me that wenge is a good choice because it stays true. That was enough to convince me, and I happen to have wenge.
I thought I was going to have buy some parts to make a detachable miter fence, but then it occured to me that I already have a couple of featherboards for a router table that I NEVER use, so I could steal the hardware from that and use it for my project. By chance, I already had a couple of longer carriage bolts that fit perfectly: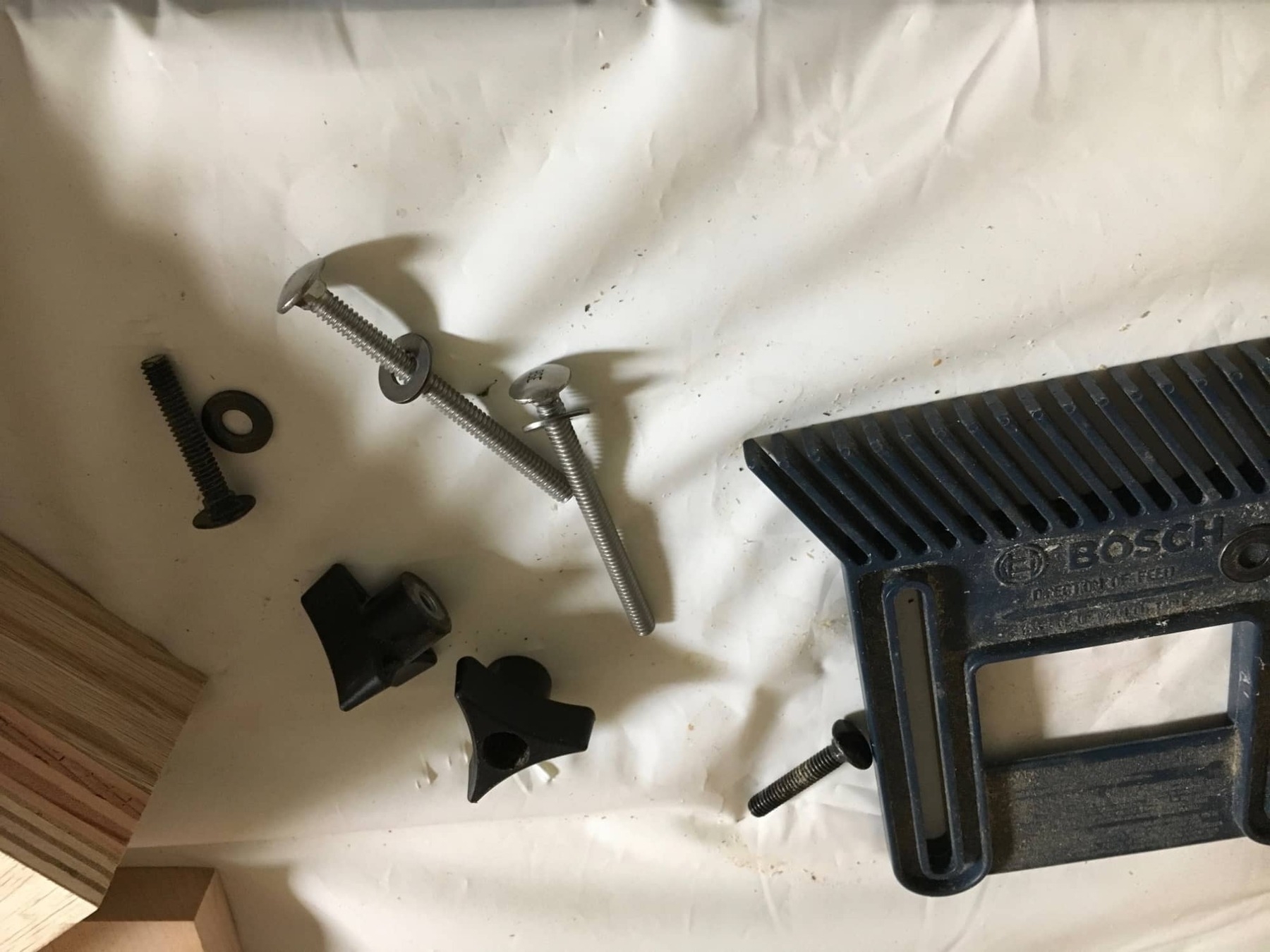 So here is the completed shooting board without the miter fence: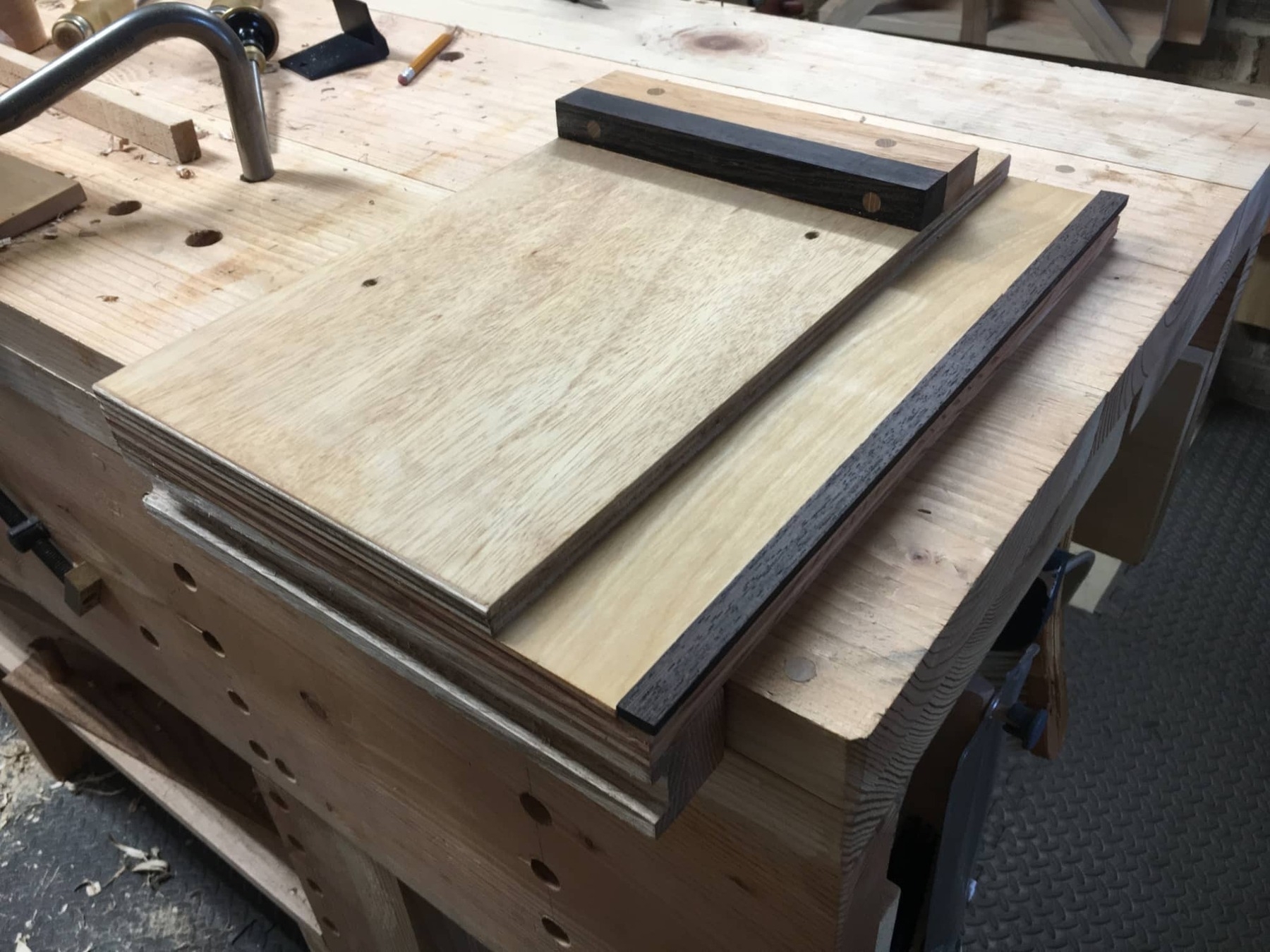 Here it is with the miter fence: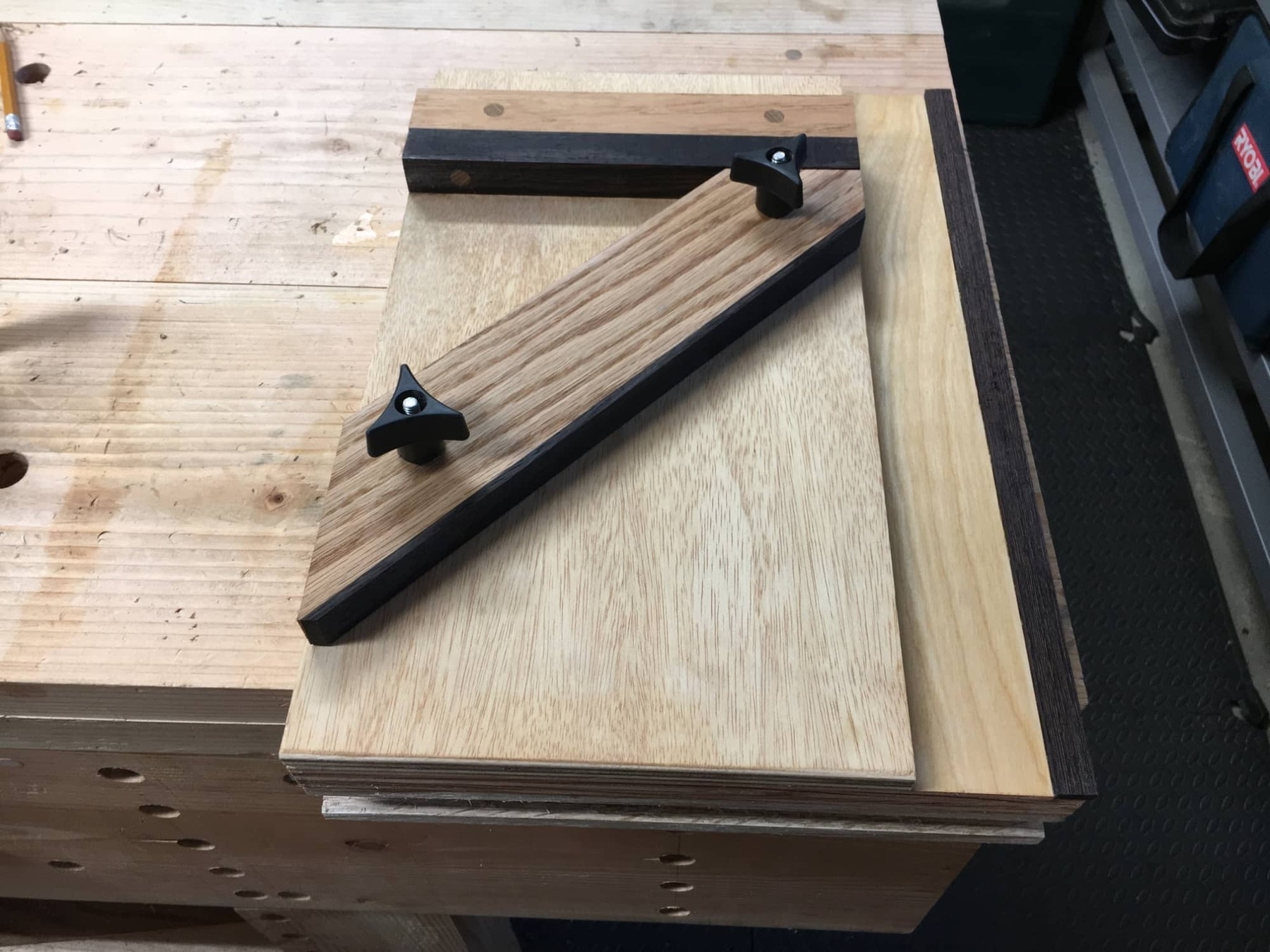 And here it is on edge, in storage position (added a groove in the front to snuggly hold the miter bits.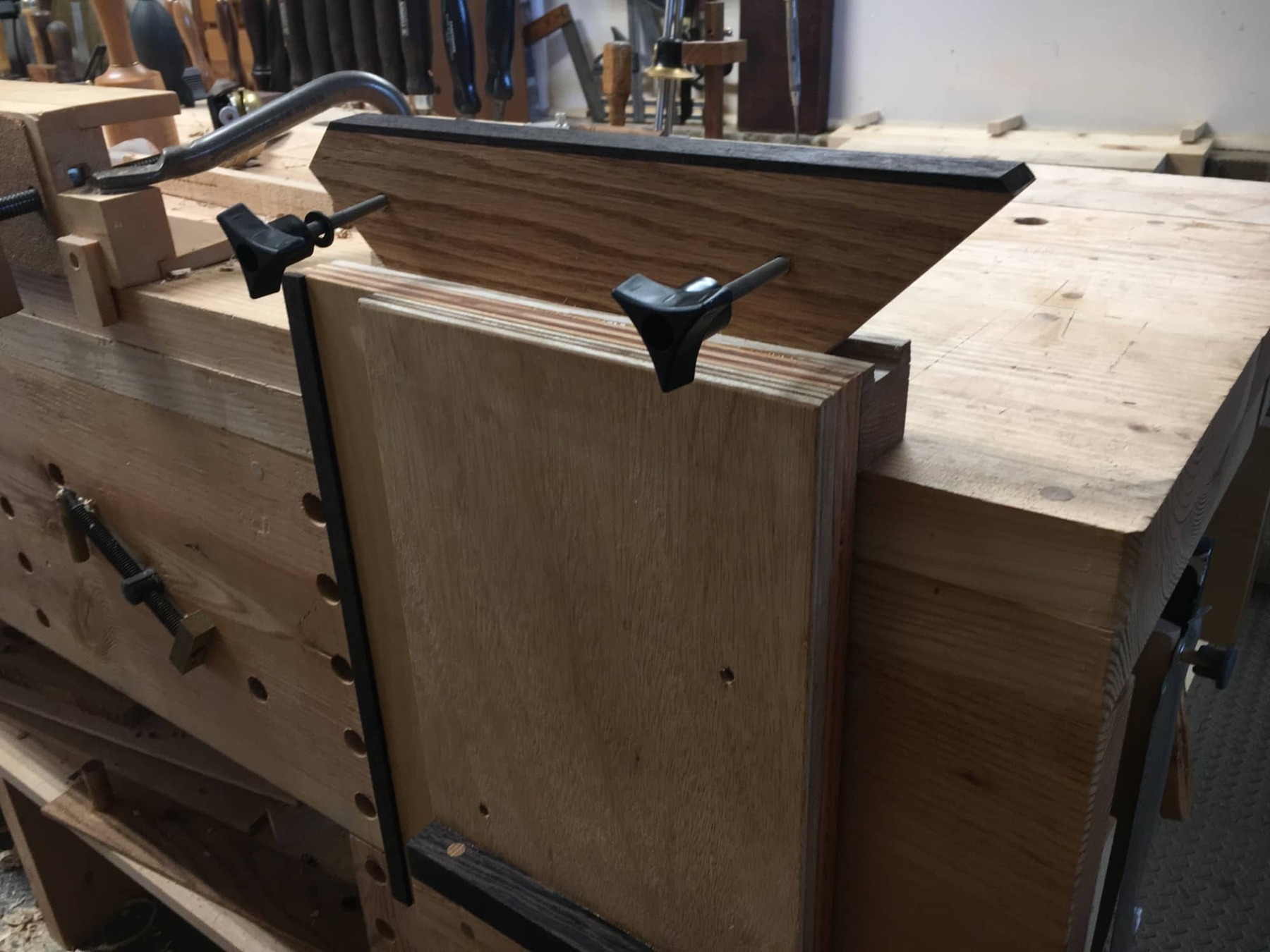 I did some test cuts today and it's great. I'm quite happy with it. One thing about it: the board is smallish. Not a big deal for squaring an edge with long pieces because it's easy to stick in some support on the bench. But when shooting miters on longer boards, the ends are going to hanging in the air of the table. So the way I'm dealing with that is with my shop bent. I didn't glue up the top piece in my bent so it can be removed: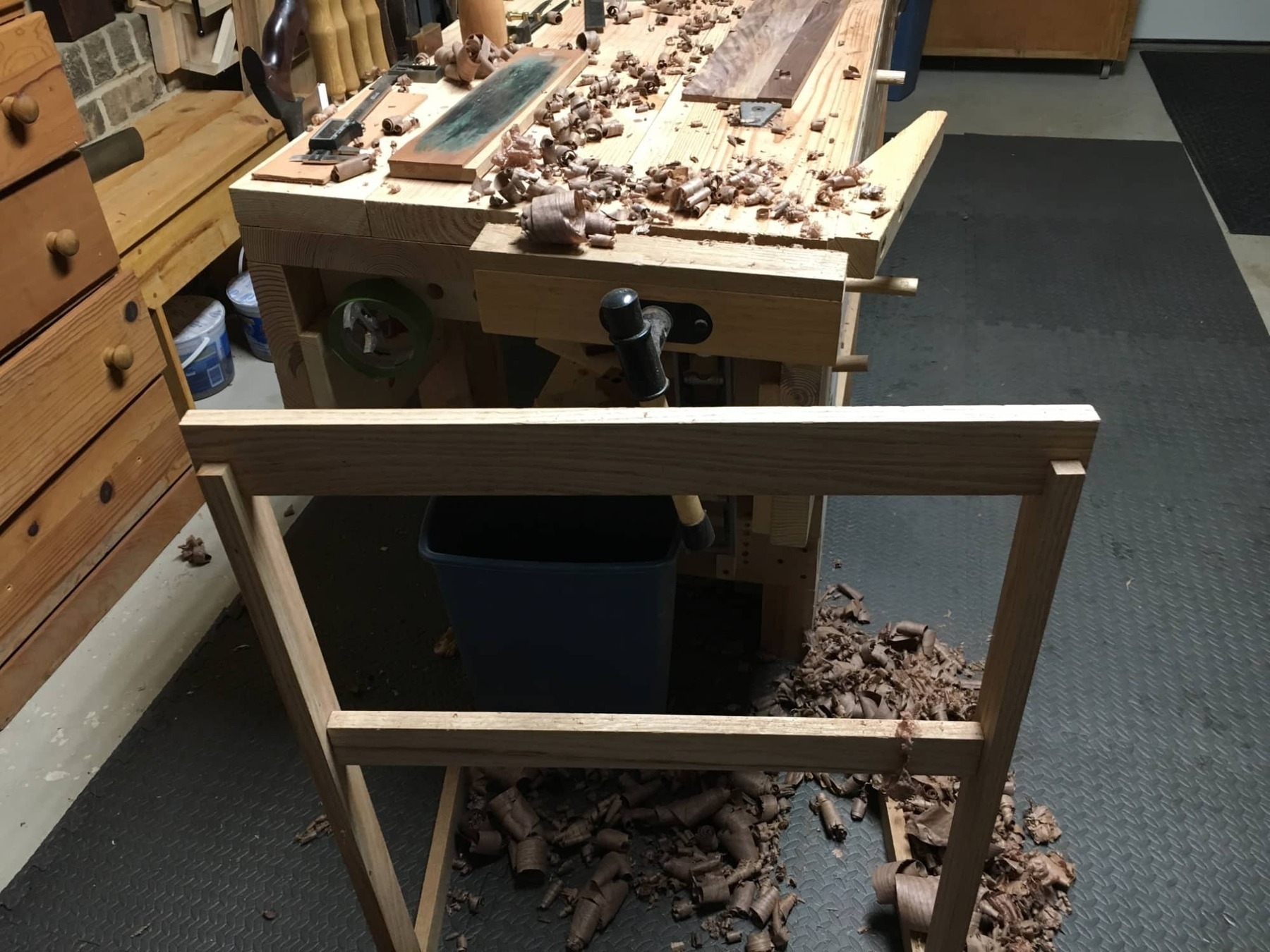 The "standard" height of it lines up with my bench top, but I can swap it out for different heights. So now I just need to make a new top piece that is a few inches taller for when I need to support longer pieces for miter cuts. As an aside, I made the bent this way because my other small bench in the shop is a different height, so I have a top part that matches the height of that for those times I need to support things on that surface.