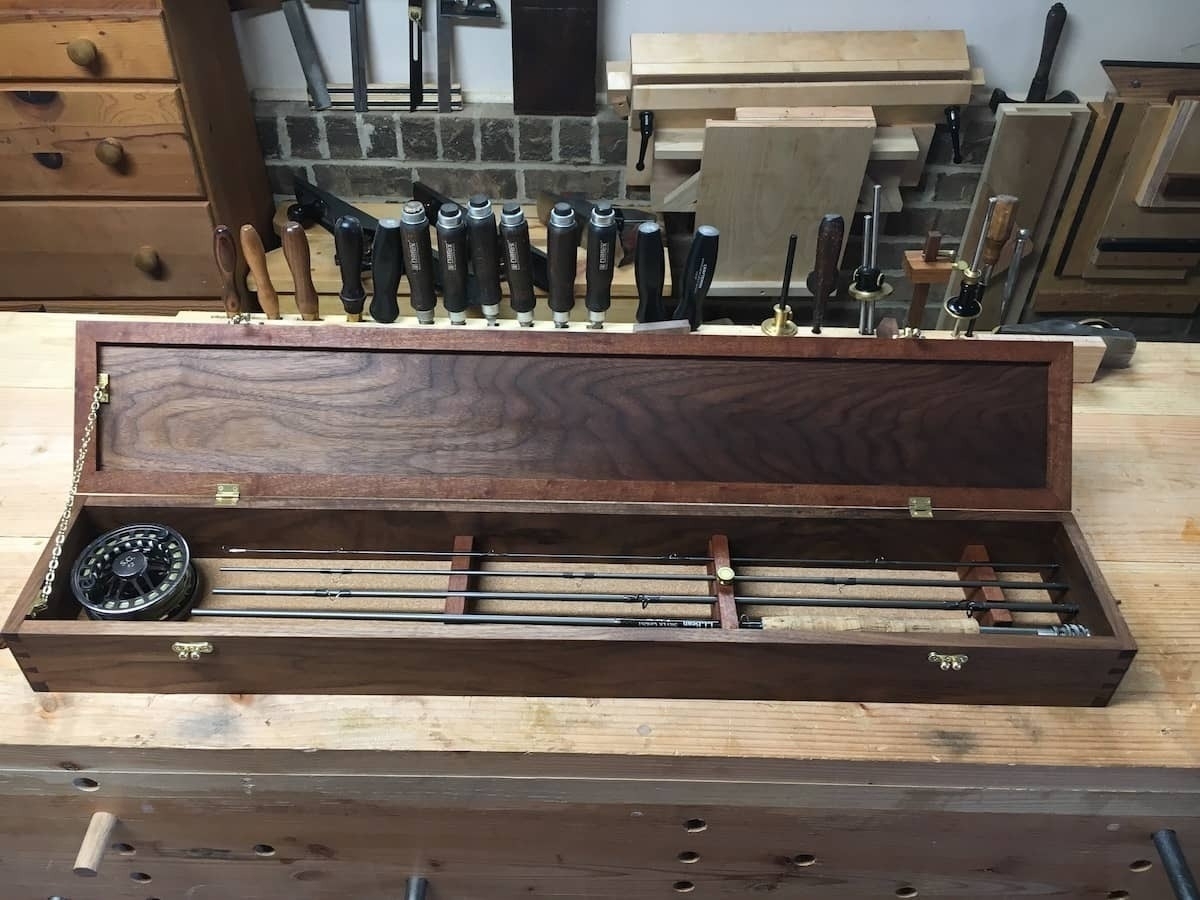 Over the past few months (July-September 2018), I created a display case to hold a fly rod and reel for the Potomac Valley Fly Fisher club, of which I'm a member. The fly rod/reel this case is designed to display is raffled off once a year. The person who wins the raffle gets to use it for one year. The prize comes with a small book to log fishing experiences. At the club's annual banquet, the person who used it for a year gives a short presentation of his or her experiences. 
To get me started on this rod/reel case, I was provided with some photos of a similar box from a fly club in Pennsylvania. That rod case has been in circulation since 1963! I like to think that the display case I made will also be in circulation for many decades to come.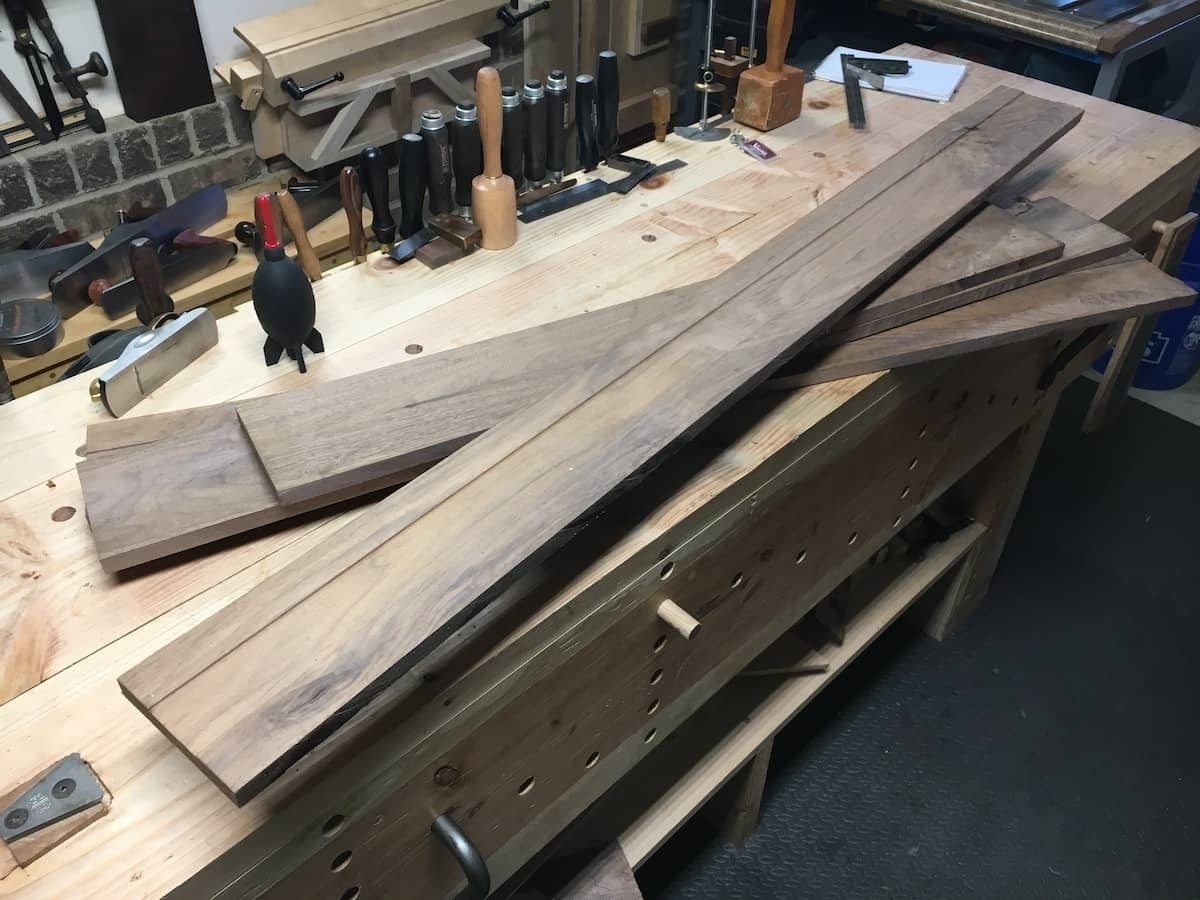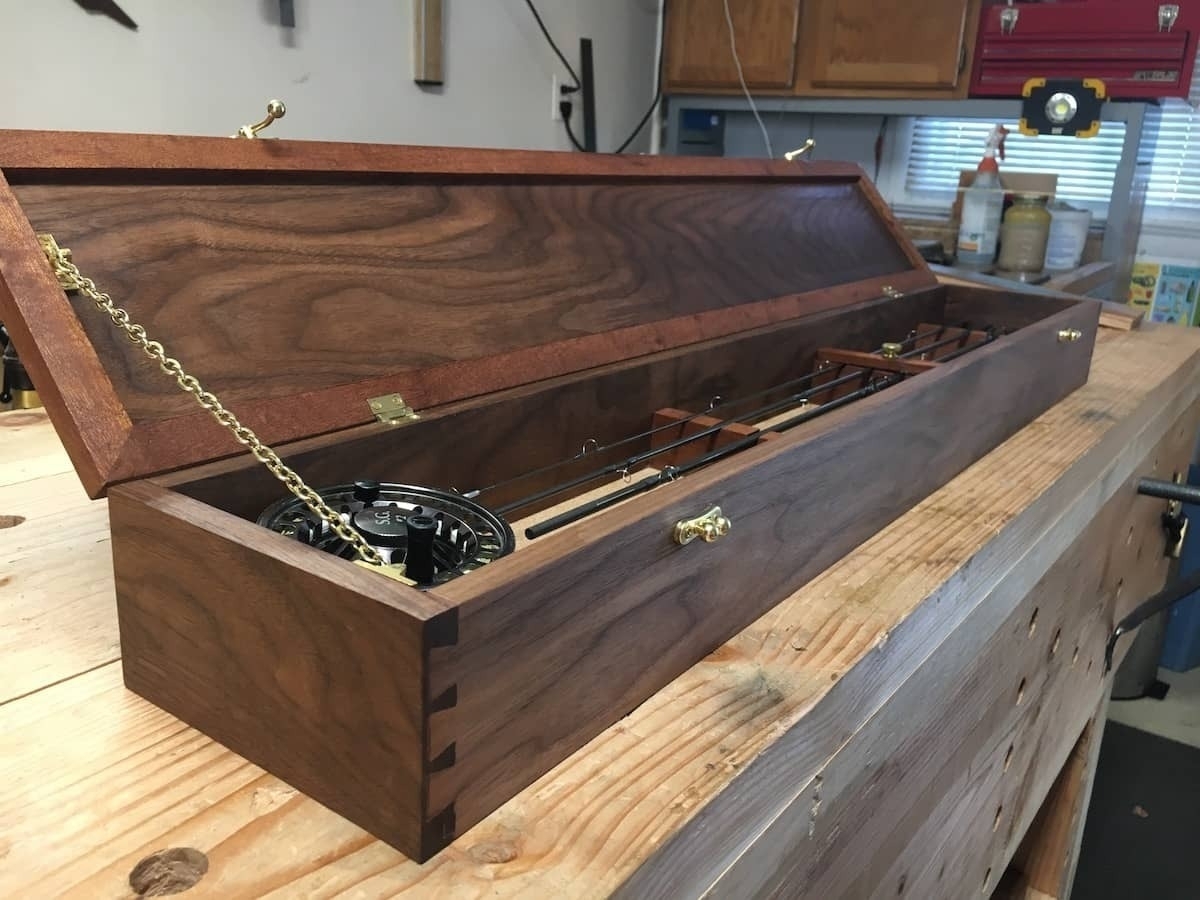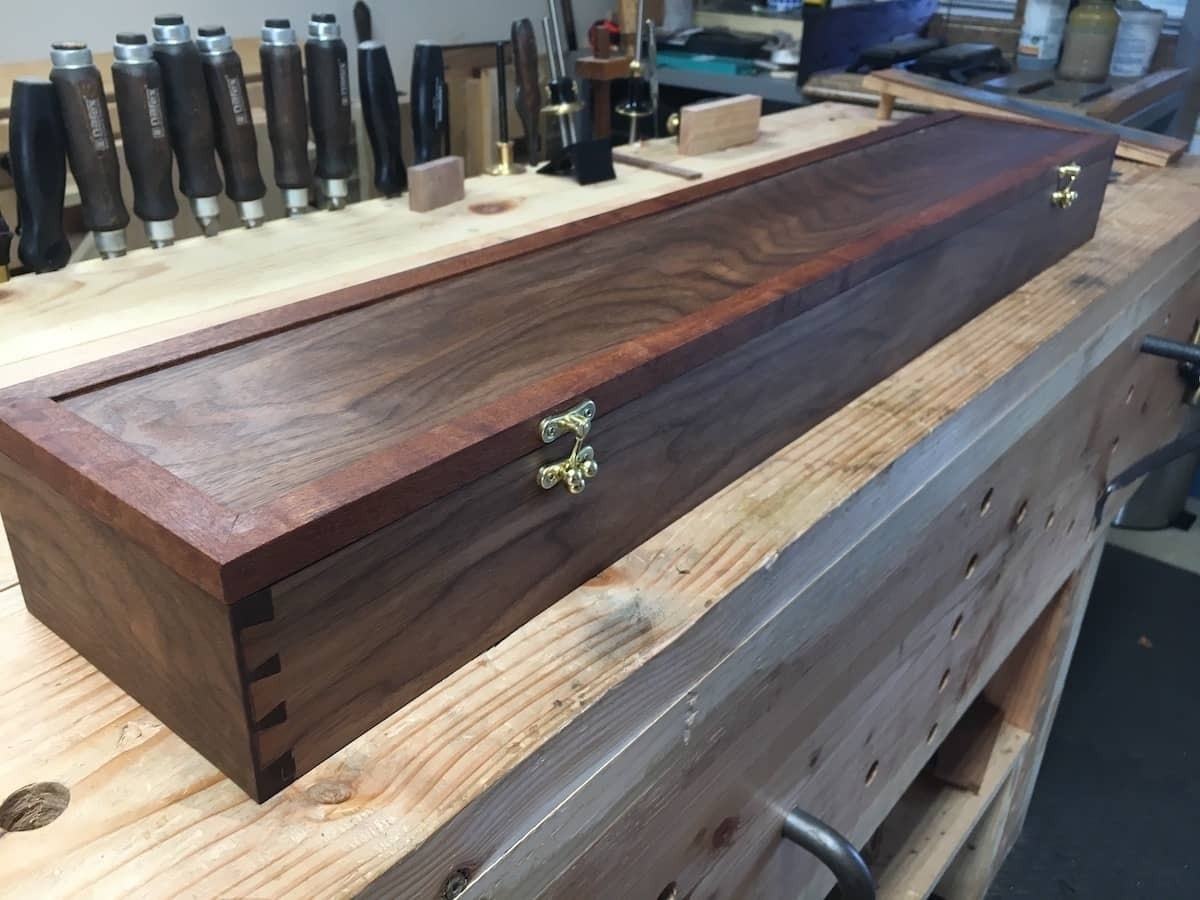 The following is a log of how I made the case. What this doesn't show is how much trial-and-error was involved in the process. I spent a lot of time testing out different ways to hold the rod and reel in place, in particular. It also doesn't show how much help, guidance, and inspiration I received from fellow woodworking members from the Hand Tool School.