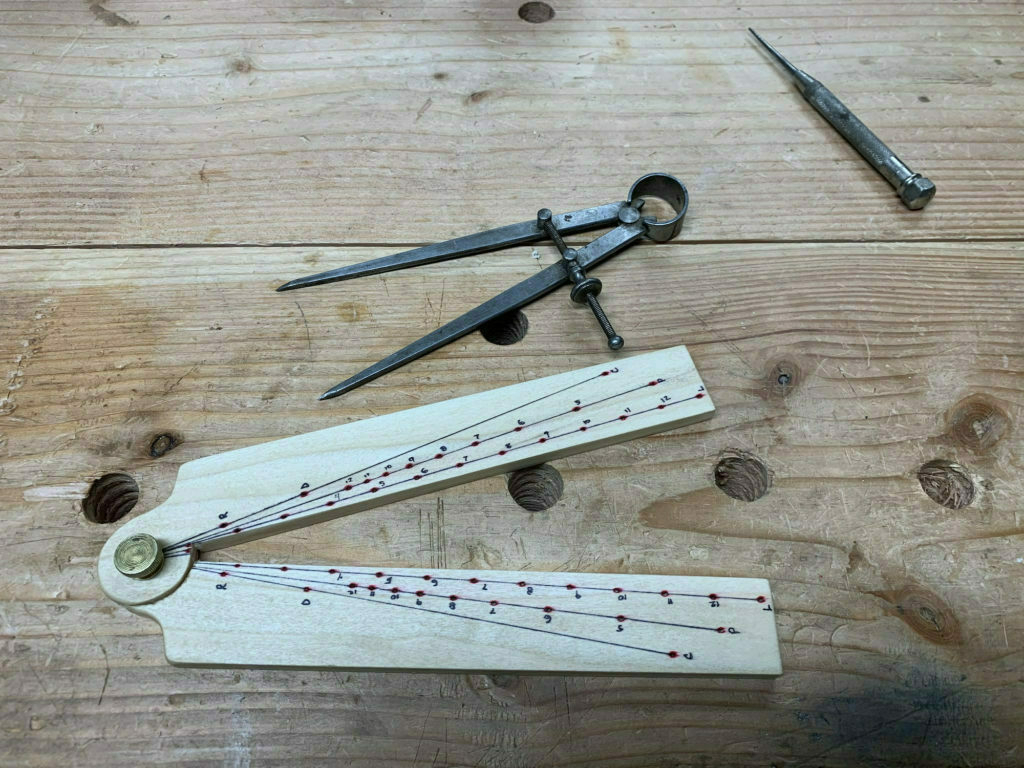 What is a Sector? Here's an excerpt from Lost Art Press, where free instructions and template are available to download:
If you haven't heard of the sector, it probably means you aren't an artillery officer or a ship's navigator working in the 17th century. An invention attributed to the great astronomer Galileo, the sector was a calculation instrument comprised of a pair of hinged plates engraved with a variety of scales that – coupled with a pair of dividers – enabled the operator to calculate proportions, polygons, trigonometric and numerous other table functions.

— Lost Art Press
While I could have made one out of paper and laminated it, I decided to make one out of scraps of poplar.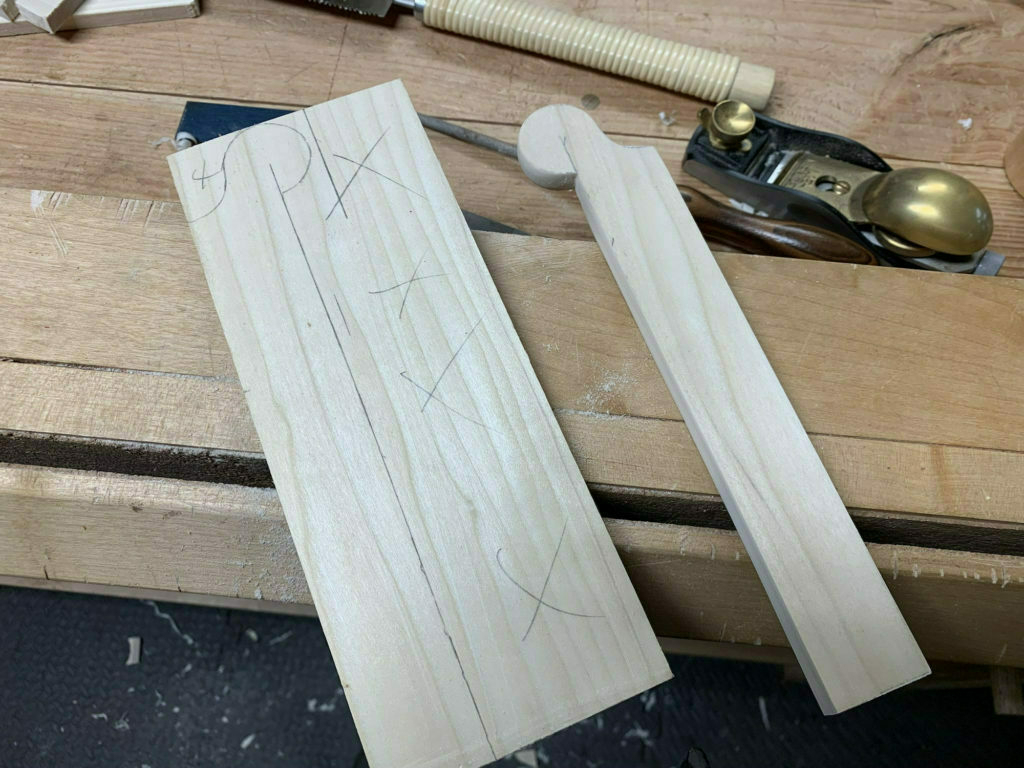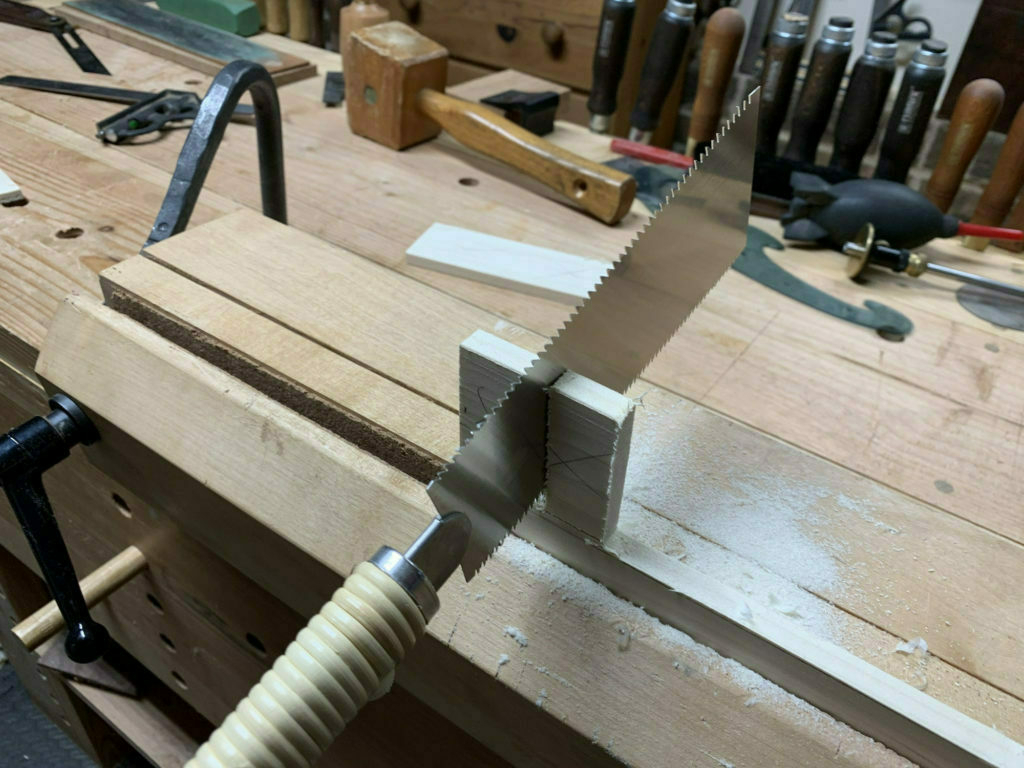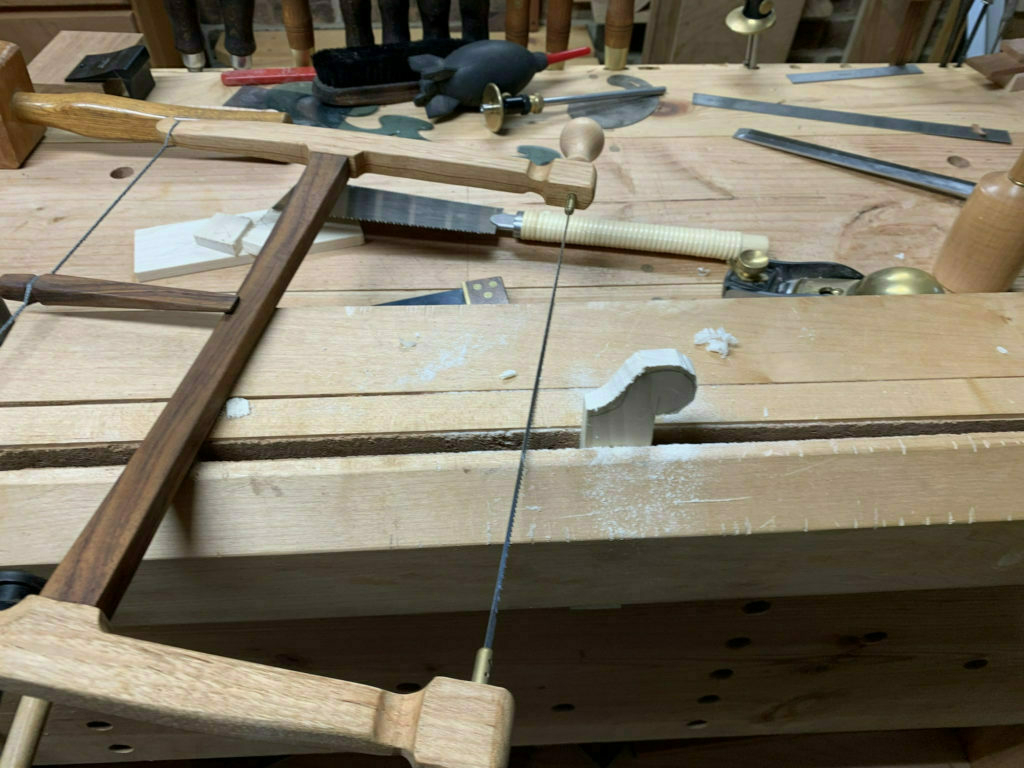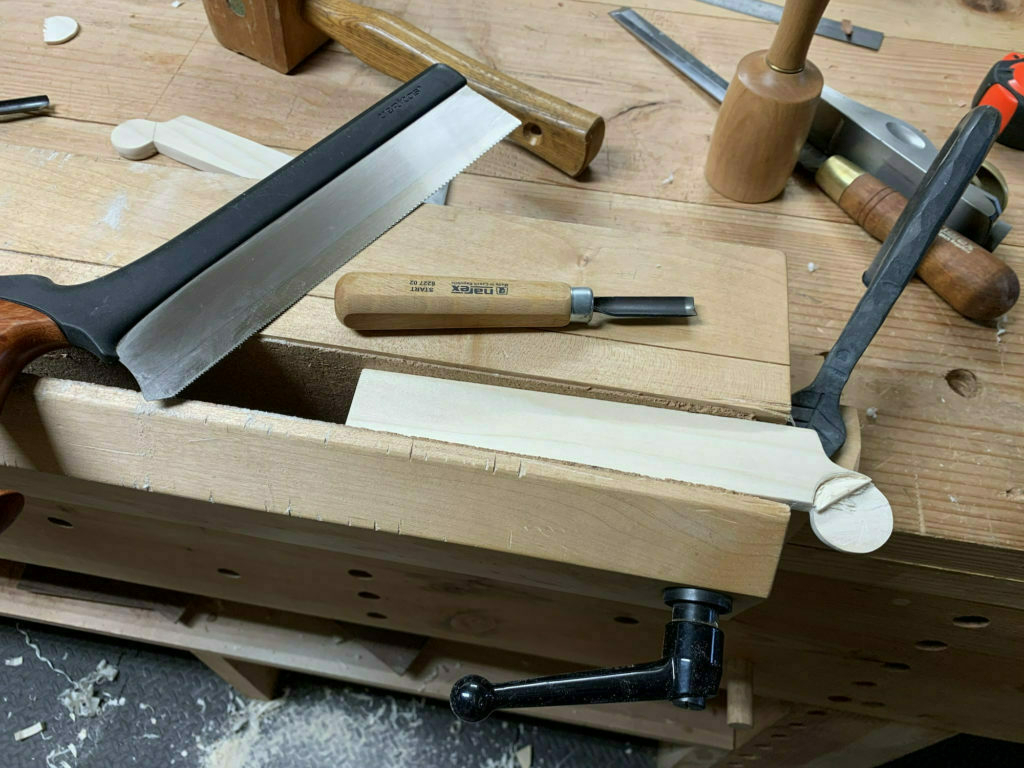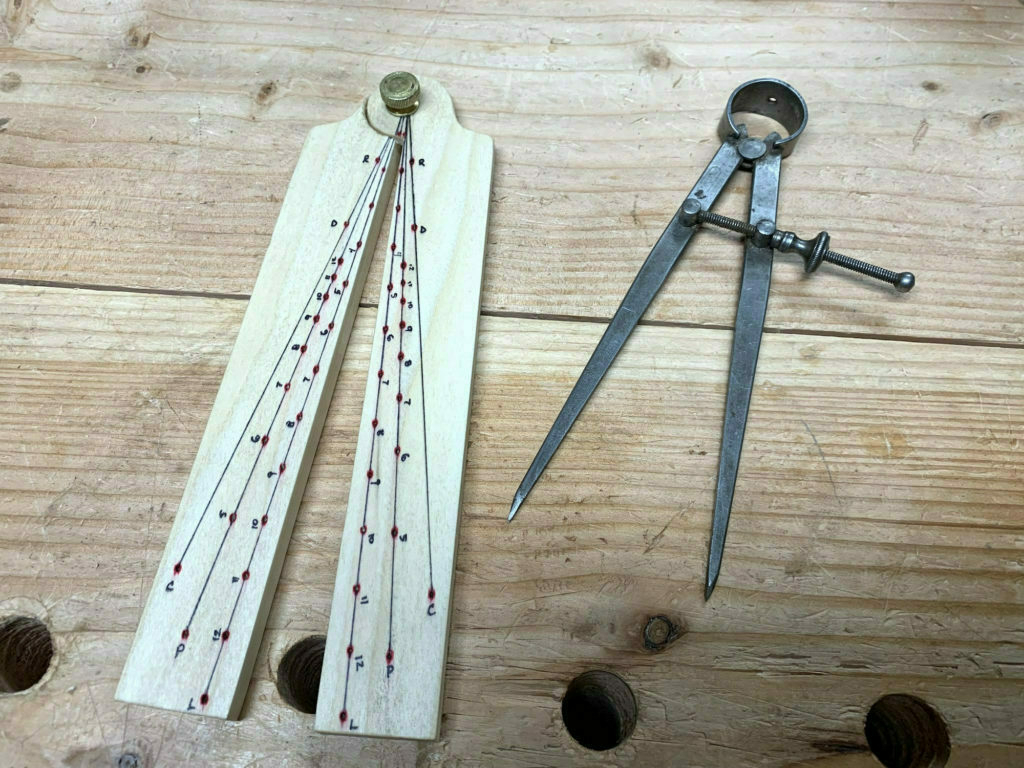 That's it. Not much to it, really. But what an incredible tool for laying out stock and accomplishing other dimensioning. Someday, I may splurge and get a professional model. I found this beautiful Sector from Acer-Ferrous Toolworks that is both pricey and beautiful. Here's another lovely Sector from burnHeart.