My wife asked if I could make an extra-long shoehorn because she's having some knee trouble. So I knocked out this project in an evening and it was a lot of fun.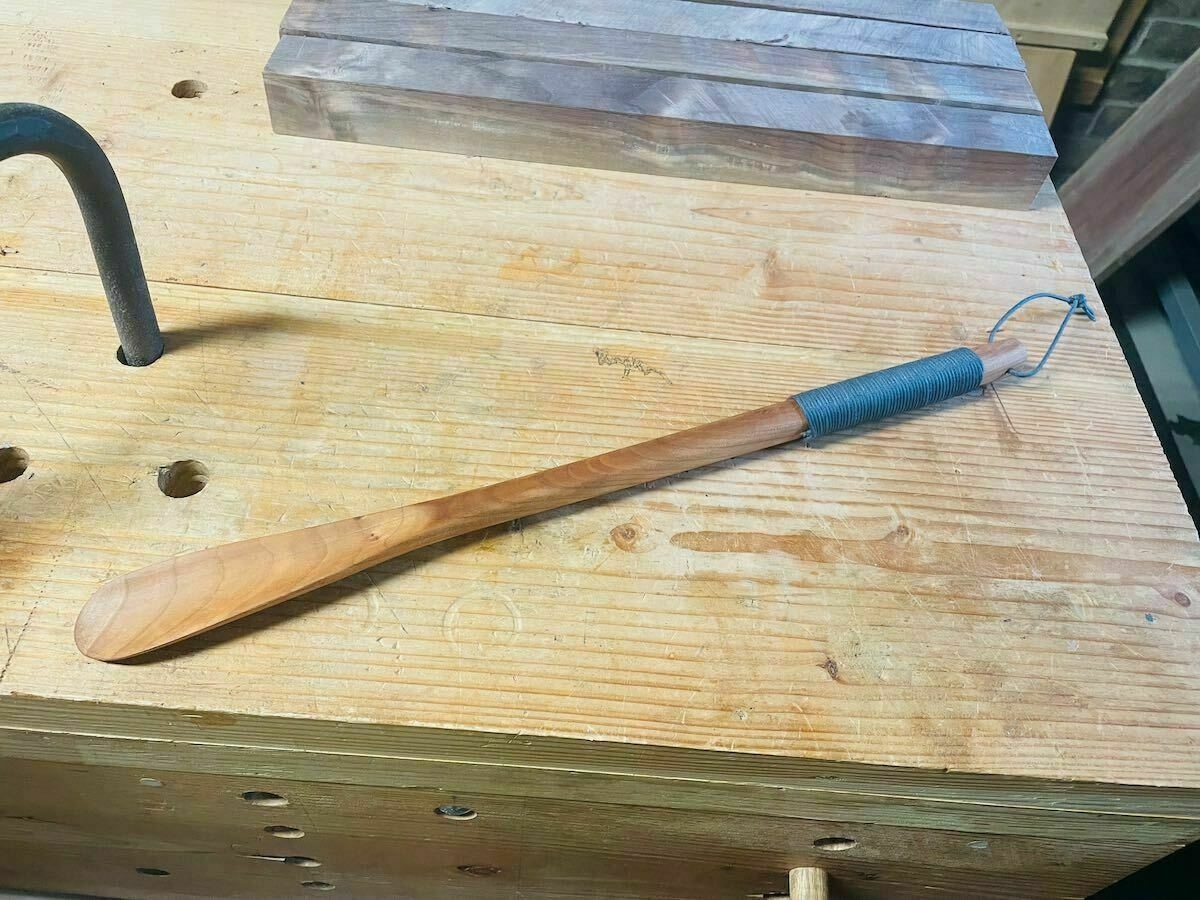 I grabbed a scrap of cherry and roughly cut it to size using a rip saw and a spokeshave. Then it was mostly an exercise in filing.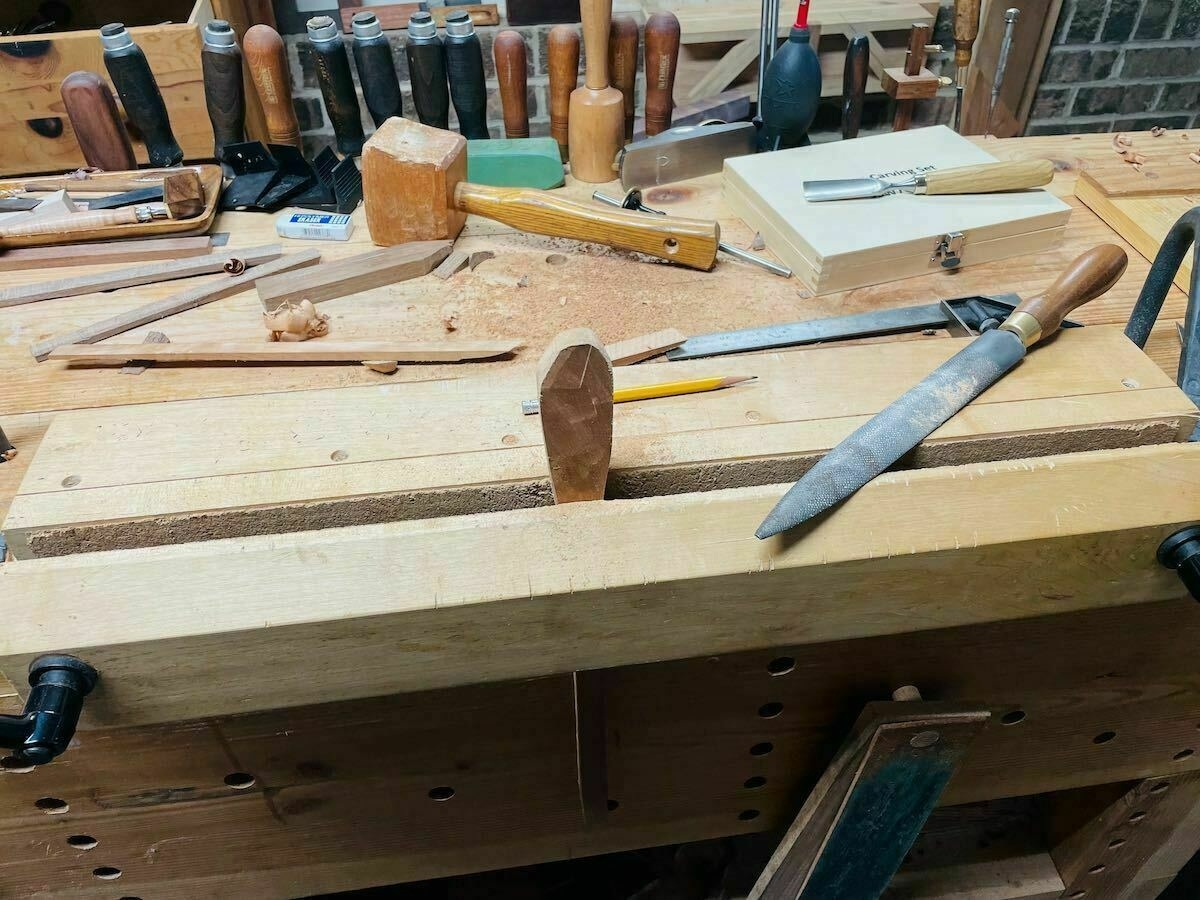 I had a small shoehorn (store bought) to use as a reference. It occurred to me that this is kind of like spoon carving, but easier because there is no "front spoon edge" (so to speak) to a shoe horn, so I could just file it right down to get the desired shape. I had my significant other test it out several times to ensure I got the shape just right. The hardest part was ensuring it was as thin as possible at the edges of the "spoon," but still strong.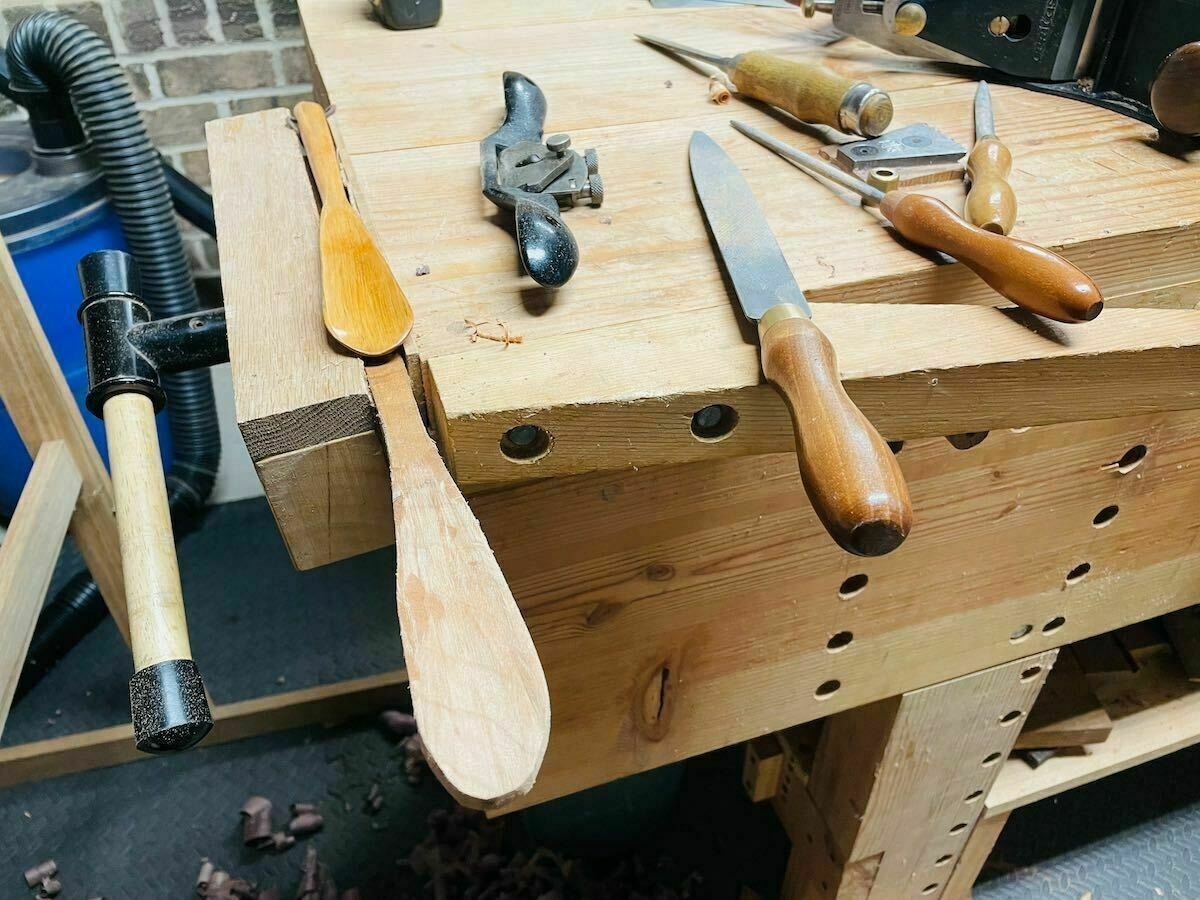 I shaped the handle with block plane.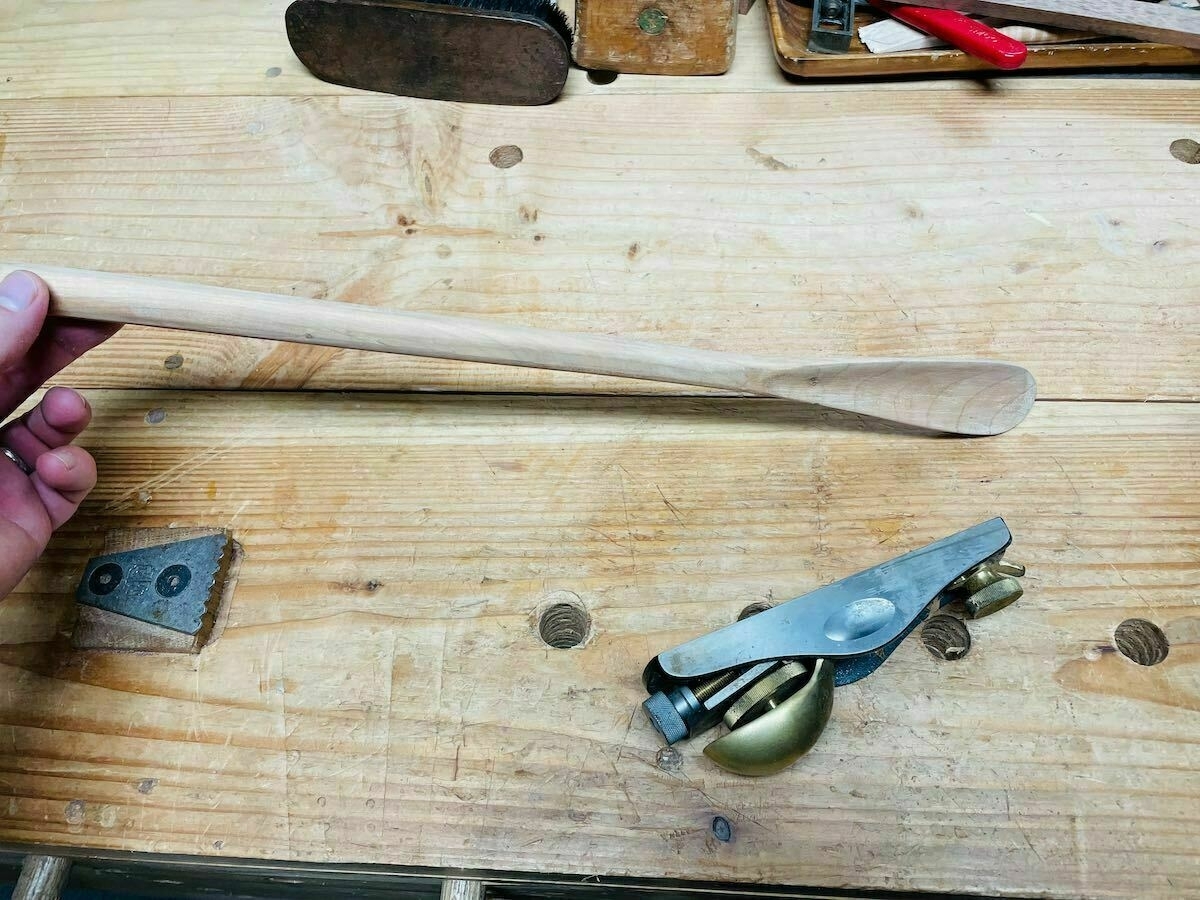 And finished it off with some Osmo wood wax, then wrapped the handle with blue waxed cord. I also added a loop to the end to hang it up out of the way. The lovely cherry wood grain was a happy accident. I had no idea that beautiful grain was hidden in that scrap of wood.